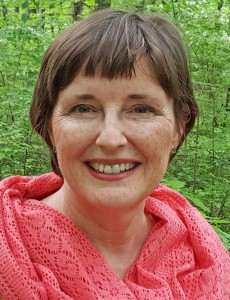 Heidi Bright, an aggressive end-stage cancer survivor, knows the terror and powerlessness of a difficult diagnosis. After managing two years of cancer treatment, using carefully selected integrative therapies, and healing her life, she entered radical remission in 2011.
Heidi received the 2014 Voices of Women award for outstanding achievement in personal growth and transformation from Cincinnati's Whole Living Journal magazine.
Heidi is the author of three traditionally published nonfiction books, including the best-selling Thriver Soup: A Feast for Living Consciously During the Cancer Journey.
Click the audio file below to hear Heidi's story of radical remission from aggressive end-stage cancer​:
---
Contact Heidi Bright • Bright Concepts
Facebook: @brightheidi​

 

•

 

Twitter: @brightheidi
www.grievinganaddict.com • www.preservefamilymemories.com
Tags: cancer treatment | chemotherapy | cancer | cancer blog | sarcoma blog | gynecologic cancer blog | uterine sarcoma | uterine cancer | leiomyosarcoma​