More than 250 practical tips for journeying from Aggressive End-Stage Cancer to Thriving Health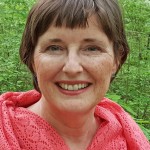 Hi, I'm Heidi Bright, expected to die in a few months back during 2009.
Since 2011 I have been in Radical Remission, free of evidence of metastatic cancer and free of medical treatment.
If you or someone you love has cancer or another chronic dis-ease, this website offers options and genuine hope for healing.
This interview with CBS in New York City, #WFAN, includes numerous practical tips from Thriver Soup: 1BWWX_3 Bob Salter show
Click here to see weekly blog posts.
For more than 250 practical tips for the healing journey, click here to see the book. Readers of Thriver Soup: A Feast for Living Consciously During the Cancer Journey will be given a template for healing their lives, which can enable their bodies to return to a greater state of health. They also will learn the warning signs of cancer scams so they can avoid wasting time, money, and maybe even their lives on them.
Click here for an introduction to a guided visualization for healing.
One-third of all women in the United States risk developing cancer. About 750,000 women are diagnosed with cancer each year. The median age at diagnosis currently is 66 years. These women will want to know right away what to do to protect and prolong their lives.
Every day in this country, almost 1,600 people are expected to die of cancer. Cancer is the second most common cause of death in the United States.
People don't need to become victims of the Big C in such massive numbers. When people are empowered with valuable information about how to survive cancer, they stand a better chance of thriving beyond such a deadly diagnosis.
More than half of people aged fifty and older reported using complementary and alternative medicine.
Find out in Thriver Soup what you can do to heal your life!
Watch the TV interview in Cincinnati 
I need your help to give strength and genuine hope to others. Please read and share this blog about thriving beyond end-stage cancer. Thank you.
---
Contact Heidi Bright • Bright Concepts
Facebook: @brightheidi

 

•

 

Twitter: @brightheidi
www.parentofanaddict.com • www.preservefamilymemories.com
Tags: cancer treatment | chemotherapy | cancer | cancer blog | sarcoma blog | gynecologic cancer blog | uterine sarcoma | uterine cancer | leiomyosarcoma