"Thriver Soup saved my life!" –Jacqui Roell, RN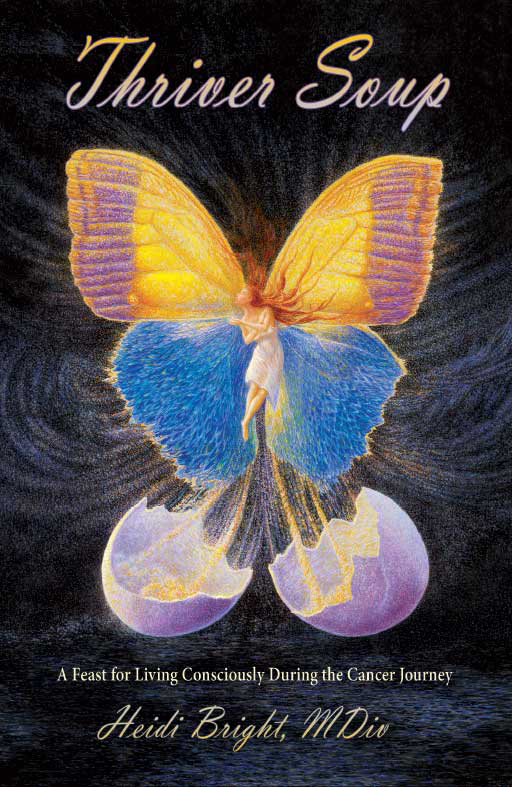 Find out in Thriver Soup 
what you can do to heal your life!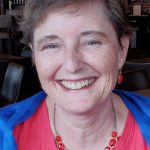 After managing two years of cancer treatment, using carefully selected integrative therapies, and healing her life, Heidi Bright entered Radical Remission in 2011.
If you are ready to transform and heal your life, get started with her FREE "10 Quick-start Healing Solutions."
Her bestseller Thriver Soup: A Feast for Living Consciously During the Cancer Journey is endorsed by physicians and nurses. click here to see the book.



Cover art by Keith and Margaret Klein
Are you looking for coaching through cancer?
Watch this video and find out more:
Click here for Cancer Survival Coaching.
Don't be a victim of the Big C. Contact me today!
513.444.0190, heidi (@) thriversoup.com
Headline speaker, Annie Appleseed conference, March 2018.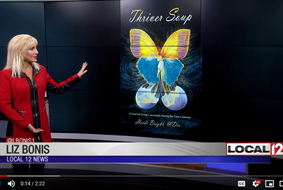 Preview for Thriver Soup on What's Happening in Health
Heidi Bright featured with Thriver Soup on Local 12 WKRC Cincinnati. Start around minute 16.
This interview with CBS in New York City, #WFAN, includes numerous practical tips from Thriver Soup: 1BWWX_3 Bob Salter show
Click here for Cancer Survival Coaching.
Click here to see weekly blog posts.
Click here for an introduction to a guided visualization for healing.
I need your help to give genuine hope with options to others. Please read and share this website about thriving beyond end-stage cancer. Thank you.
---
Contact Heidi Bright • Bright Concepts
Facebook: @brightheidi

 

•

 

Twitter: @brightheidi
www.grievinganaddict.com • www.preservefamilymemories.com
Tags: #inspirationalstories | #healing | #radicalremission | #cancertreatment | #chemotherapy | #cancer | #cancerblog | #sarcomablog | #gynecologic cancer blog | #uterinesarcoma | #uterinecancer | #leiomyosarcoma | #speaker | #inspirationalspeaker | #cancercoach