His high endeavors are an inward light / That makes the path before him always bright.
William Wordsworth (1770-1850)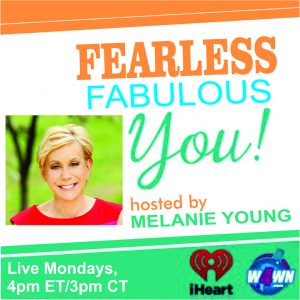 The high endeavors of many women who light pathways for others are featured by Melanie Young on her weekly "Fearless Fabulous You!" show. My story was included this past Monday.
http://www.iheart.com/show/209-Fearless-Fabulous-You/?episode_id=27548445
Melanie Young wrote, "Diagnosed with a rare and aggressive cancer, Heidi Bright endured 24 months of treatments and a dire prognosis. Now in radical remission she's written Thriver Soup with more than 250 practical tips for healing."
May my high endeavors bring light to your path.
Thriver Soup Ingredient
Fearless Fabulous You! is broadcast live on Mondays at 4 p.m. EST on W4WN Radio – The Women 4 Women Network (www.w4wn.com) part of Talk 4 Radio (http://www.talk4radio.com/) on the Talk 4 Media Network (http://www.talk4media.com/). Listen and be inspired.