Note: I am largely off the internet at the moment. Guests have graciously offered blog posts that I believe will be of interest. Today's is by Wendy E. N. Thomas, an extended member of my family. Wendy has appeared on NH Public Radio, WZID, WMUR Channel 9, and been featured in Parenting NH, Backyard Poultry, Woman's Day, and Reader's Digest for her chicken stories and adventures in thrift. Find her blog at https://simplethrift.wordpress.com/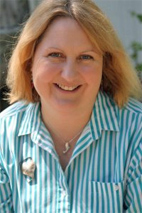 By Wendy E. N. Thomas
I'm the mother of six kids. I have a job and I volunteer for community events. To look at me you'd never know that every few hours I either vape or eat an edible made from cannabis.
But I do.
I am a card-carrying member of the New Hampshire therapeutic cannabis program. This means a few things:
I have a physician who has known me for at least three months and who can vouch that I have a condition that fits the state's criteria and I have symptoms that are on the state's approved list.
I have a condition which has not responded to other treatments.
And I am allowed to purchase therapeutic cannabis at an approved dispensary.
In my case I have Lumbar Stenosis, a condition that arose from a combination of being hit by a car when young resulting in many orthopedic surgeries (years of favoring one side of my body) along with multiple high-weight baby pregnancies. And to top it all off, I have chronic Lyme disease that has left me with muscle and nerve damage, as well as arthritis. My poor body didn't have a fighting chance.
My approved back condition comes with the approved symptom of chronic pain. Like many others who have chronic pain, in the past I have been on pain contracts (a narcotic prescription renewed every month). I have tried supplements, diets, and eaten so many over-the-counter anti-inflammatories that my gut may never recover. When you are in pain, you'll try anything.
But I'd still be in pain. All. The. Time.
After hearing a friend's story of how therapeutic cannabis helped him with his pain situation, I decided to try it out.
First thing you need to know about therapeutic cannabis – it's not about getting high.
It's about having a low dose of CBD/THC in your body at all times. Everything is measured and labeled. You know exactly how much you are taking.
Could you get high if you wanted to? Of course, just as you can get drunk on alcohol if you want to.
But for many of us who have been left on couches, numbed out by narcotics, when we are given something that finally tackles the pain, we don't want to be zoned out – we want to get back in the game.
I am a writer. I need to have a clear mind when I write – I write while using my small doses of therapeutic cannabis.
I make plans for my daughter when she needs a ride, I shop, I read books, I make dinners for the family, and I watch the news while using this product. No one can tell, except that I seem a little more active these days. A little more excited about getting outside.
Since starting the NH therapeutic program, this is what I've found:
My pain level has gone down roughly 90 percent (I still have pain but there are times–extended moments–when I have no pain at all).
I haven't taken one Motrin in the past five weeks (even though it's rained almost the entire time and I don't do well in rainy weather).
My muscle tremors have stopped.
My shooting nerve pain has stopped.
My blood pressure has gone down 29 points.
I sleep through the night.
There is definitely a stigma attached with marijuana, MJ, the wacky weed. We've all been taught that drugs are bad – did you see what they do to your brain? Recently Attorney General Jeff Sessions even said that "Good people do not smoke marijuana." Pot is seen as a bad thing, an entry drug into hell. But here's the thing, there is much we don't understand about this plant. Sure it can make you high, but it also has a lot of healing properties. We shouldn't be throwing the baby out with the bathwater. When used therapeutically, cannabis can literally give people their lives back.
Recently I participated in a 5K walk, something I wouldn't have been able to do before starting the therapeutic program. I got a medal when I crossed the finish line. It hangs on my office wall – a reminder to never, ever give up.