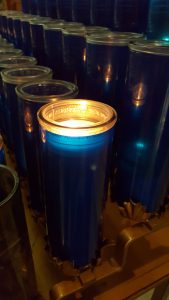 It's official!
My 6-year chest X-ray is clear. I had an abdominal scan in March after December's intestinal blockage/hernia operation; also clear.
With deep gratitude I stepped into St. Mary's Cathedral Basilica of the Assumption in Covington, Ky. I lit a cobalt-blue candle in front of Mother Mary, got on my knees, and gave heartfelt thanks for this incredible miracle.
And for the wonderful support of family and friends, for the conventional treatments that bought me time, and for all the healing options available.
Also of note:
You can catch the #ThriverSoup interview this past week on #MomentswithMarianne now on youtube starting at 36:25: https://www.youtube.com/watch?v=AiAxuUTXqGo