Be not thoughtless, watch your thoughts! Draw yourself out of the evil way, like an elephant sunk in mud.
The Dhammapada, v.327
Watch your thoughts! warns the Buddha. Negative self-talk and storytelling arise from an area in the left hemisphere of our brains that takes up about as much space as a peanut. Jill Bolte Taylor, author of My Stroke of Insight, calls it the "peanut gallery."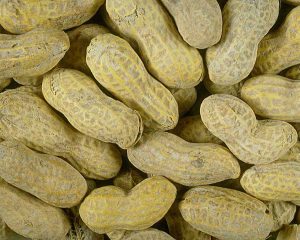 Do you have a peanut gallery in your mind that runs negative thinking loops over and over again, like a broken record? Do you obsess over an event in the past or an upcoming situation, like a cancer treatment you have to endure? Do you whine and complain about the same things, like cancer treatment side-effects?
Perhaps you can steer your brain cells in a more pleasant direction.
Taylor says, "I have learned that I can own my power and stop thinking about events that have occurred in the past by consciously realigning myself with the present."
Nothing is more empowering than realizing you don't have to think thoughts that bring pain, she adds. "It is freeing to know that I have the conscious power to stop thinking those thoughts when I am satiated."
How do you stop the negative thinking? Use that peanut in your brain to entice the elephant of negative thinking up out of the mud so you can wash the dirt of negativity away.
First notice that it's going on. Try to simply observe, not judge, any looping thoughts. Watch your mind as an external witness so you can notice your habitual patterns.
Next, when you notice the negativity, try switching your attention to your body. Feel the four corners of your feet. Focus on your in-and-out breathing. This will slow down the self-talk and help you reconnect your mind with your body, returning yourself to wholeness and the present moment.
Then initiate some conscious self-talk. Some of my friends encourage me to say, "Cancel, cancel, cancel" when I express negative thinking. I also find it helpful to recite a ritual prayer or affirmation. Another method is to talk directly to the negative thinker inside our brains, saying, "Stop. I don't need that anymore." Or maybe imagine that clean elephant wagging its trunk in front of the peanut gallery, threatening it to shut up—or else.
Thriver Soup Ingredient:
Watching your thoughts takes vigilance, because the peanut gallery is persistent. It can chatter incessantly, especially when you are tired. You have to be more persistent with redirecting your attention. Have your own plan in place to first notice, then deal with the negativity so you can return to the present moment where there is more peace.
Sources:
Sacred Books of the East, Vol. 10: The Dhammapada and Sutta Nipata, by Max Müller and Max Fausböll, [1881], at http://www.sacred-texts.com/bud/sbe10/sbe1025.htm 10/8/2017
Jill Bolte Taylor, My Stroke of Insight: A Brain Scientist's Personal Journey (Viking, New York: 2008), 147, 148, 152.