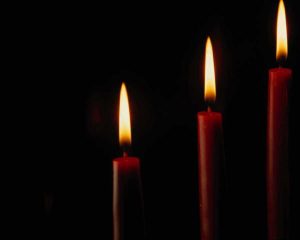 Thousands of candles can be lighted from a single candle, and the life of the candle will not be shortened. Happiness never decreases by being shared.
Buddha, The Dharmapada
By lighting a candle through Thriver Soup and sharing its message of options with others, the light of genuine hope among cancer patients is increasing.
On Saturday, Jessica Brown with the Fox19 Morning Show in Cincinnati shared the camera with me:
http://www.fox19.com/clip/12485852/thrivers-soup
On Sunday, many tips for cancer survival were shared through Bob Salter's show on the New York City CBS radio station WFAN:
http://newyork.cbslocal.com/audio/bob-salter/  (Click on the June 5 / 7am show; it's 40 minutes)
By Sunday afternoon, Thriver Soup became a #2 best seller on amazon.com!
Other interviews for National Cancer Survivors' Day (June 5) included:
Dr. Christine Horner with "The Radiant Health Show" (about 30 minutes)
Judy Peace with WAIF 88.3 FM, Cincinnati, OH
Chad Young, Program Director with WKCT-AM, Bowling Green, KY
John Maciel, KW Magazine on 98.5 FM CKWR, Kitchener, Ontario, Canada
And a prerecorded show with Matt Nie, Community Focus, 89.1 WBSD FM, Burlington, WI, will air this summer.
By sharing the light, we can make it possible for more people to survive beyond a cancer diagnosis. Thank you for sharing the light with me.
Thriver Soup Ingredient:
Sharing these links with others can light even more candles of hope with options. I would love to hear how the tips in Thriver Soup are lighting your way.
Source:
http://www.viewonbuddhism.org/dharma-quotes-quotations-buddhist/joy-happiness.htm