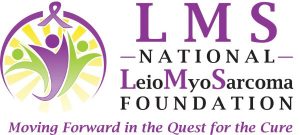 If you or someone you love has Leiomyosarcoma, you will soon be able to call a new helpline offering free counseling support. The designated phone number will go live Sept. 1, 2018, and is a collaborative effort between the National LeioMyoSarcoma Foundation and the Cancer Support Community. Operating hours will be Monday through Friday, 9 a.m. to 9 p.m. Eastern Standard Time. The phone number will be announced by Sept. 1. International rates apply.
Trained CSC professionals and counselors will provide information, counseling, and navigation services in both English and Spanish at no cost to callers.
Medical advice is not provided, and must be directed back to the patient's oncology care team. Information provided on clinical trials and genomic/genetic testing must always be further discussed with your oncologist/oncology care team.
Cancer Support Helpline services include, but are not limited to:
Connecting callers to local or national resources, transportation services and other local programs where patients live, providing direct coordination support to patients
Short-term cancer counseling and emotional assistance
Treatment decision planning in support of the oncological care team
Financial navigation and counseling regarding the costs of cancer and its treatments
Specialized information on finances / financial planning guidance
Clinical trials navigation/information and search assistance
Genetic/genomic information assistance
Access to an online distress screening program, CancerSupportSource®
General information about the Cancer Support Community
For questions, please contact Annie Achee at annieachee@aol.com.
NLSMF also has created a new website about life changes: https://nlmsflifechange.wordpress.com/